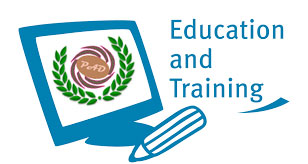 As a regulatory professional, you play a pivotal role throughout the product lifecycle and are increasingly being called on to provide leadership and knowledge to your organization. That's why PharmaActdDossiers Service' education and training resources include proprietary content created from real-world regulatory competency requirements. Content is developed with a singular purpose—to increase your knowledge, competence and performance.
learning solutions from PharmaActdDossiers Service' can help you expand your role in your current area of expertise, as well as expand your understanding of the full scope all the industry has to offer—at a time and place that meets your needs.
Today's Youth are Tomorrow's future of the Pharma world, so we actively take interest in Training professionals for the Regulatory affairs work. We provide facilities of Training and expertising the persons who have interest in making their future bright in the regulatory field.
PharmaActdDossiers Service Training as below: 
Preparing Compliant ACTD, CTD/eCTD Submissions
Fundamentals of Regulatory Affairs : Training about the Regulatory guidelines
Training about  quality regulatory documentation as per WHO GMP ( GDP & GLP) & ICH Guidelines
Full Training about FDA work
Helps and provide full data to complete the project of regulatory students
Provide the online training programs to improve the strength & knowledge regulatory students