PHARMA ACTD DOSSIERS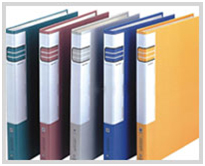 Pharma Dossier, is a comprehensive consultancy service provider to the pharmaceutical and associated Industries.PharmaActdDossiers Service is a leading international services organization that helps customers to overcome the challenges within the rapidly evolving global pharmaceutical market. PharmaActdDossiers Service prepare dossier as per European CTD / ASEAN CTD /non-CTD (country specific guideline)
Pharma Administrative Documentation:-
• Writing Registration Application & Covering Letter
• Letter of Authorisation Drafting
• Reviewing of Legal & Administrative (GMP,CoPP, FSC etc) Documents
• Pack insert / PIL – Drafting & Review
• Prepare Summary of product (SmPC) and Pack Information Leaflet (PIL)
• Prepare label and carton contents
• Justification for fixed dose combination
• Global Patent Information and Literature for patented product
• Write PSUR (Periodic Safety Update Reports)
Technical Documentation:-
• Writing & Review of Summaries – Quality, Clinical & Non-clinical
• Compiling & Review of Drug master file
• Writing & Review of Clinical & Non-clinical Overview (Module 2)
• Writing & Review of PDR, Process validation, AMV & Stability Studies
• Writing & Review of Specification, Method of analysis & Certificate of Analysis of Raw materials
• Writing & Review of Specification, Method of analysis & Certificate of Analysis of Formulation product
• Writing & Review of Module 4
• Writing & Review of Module 5
Our Mission
Pharma ACTD Dossier's mission is to deliver timely, accurate, highly specialized and cost effective services to our clients in a rapidly changing and demanding pharmaceutical market.
Our Vision
Pharma ACTD dossiers service aims to be a global leader in the areas of regulatory services and dossier compilation and also to provide value added solutions to the customers we serve.
Focus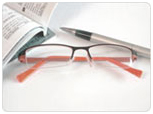 Our focus is to work in close collaboration with clients to provide innovative and cost effective solutions to help maintain their competitive advantage from early product development right through to licensing and beyond.